Creating a Bitcoin wallet on BlueWallet is easy.
You can either click on the "Add now" button or the "+" icon in the top right corner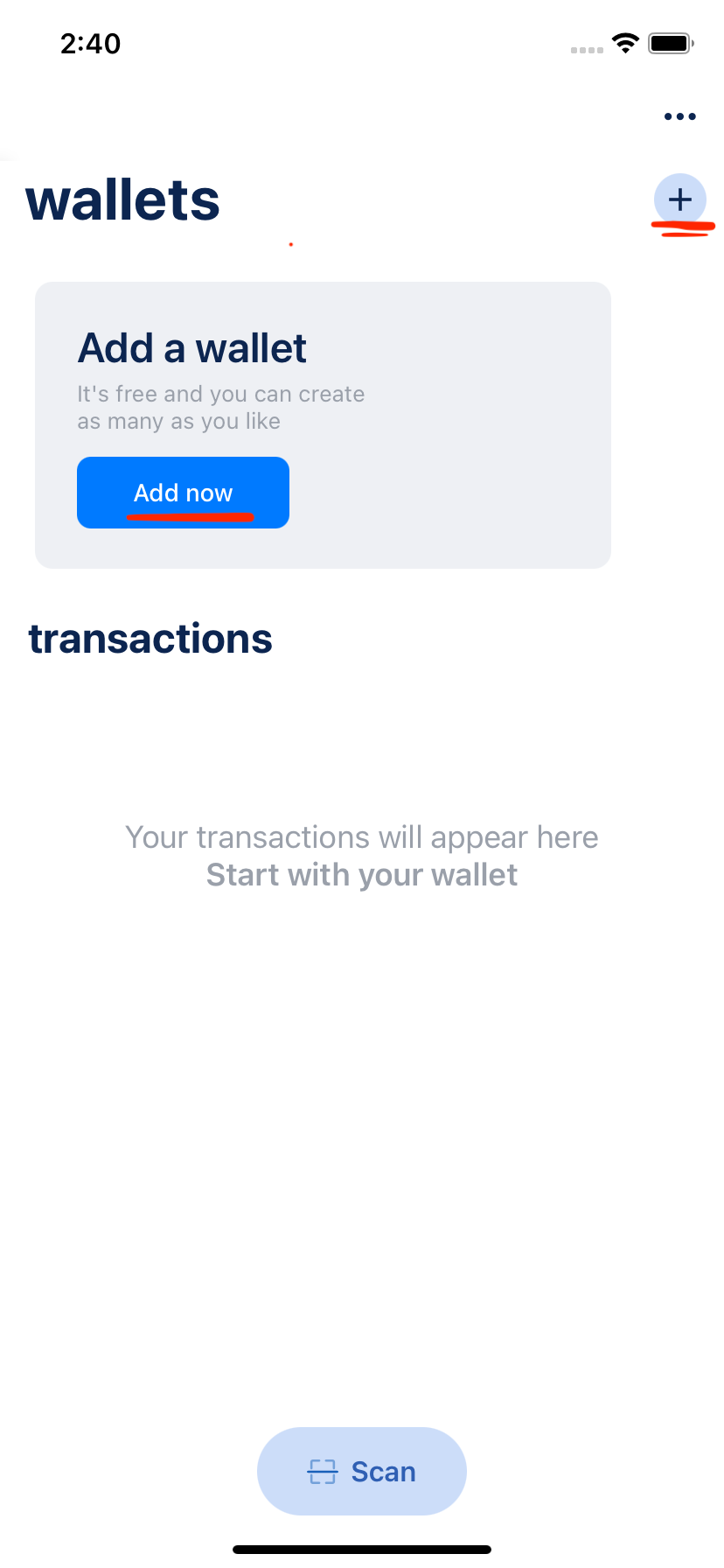 That will take you to the "add wallet" screen.
Adding a new wallet
In the "add wallet" screen, you can choose between a Bitcoin wallet and a Lightning wallet.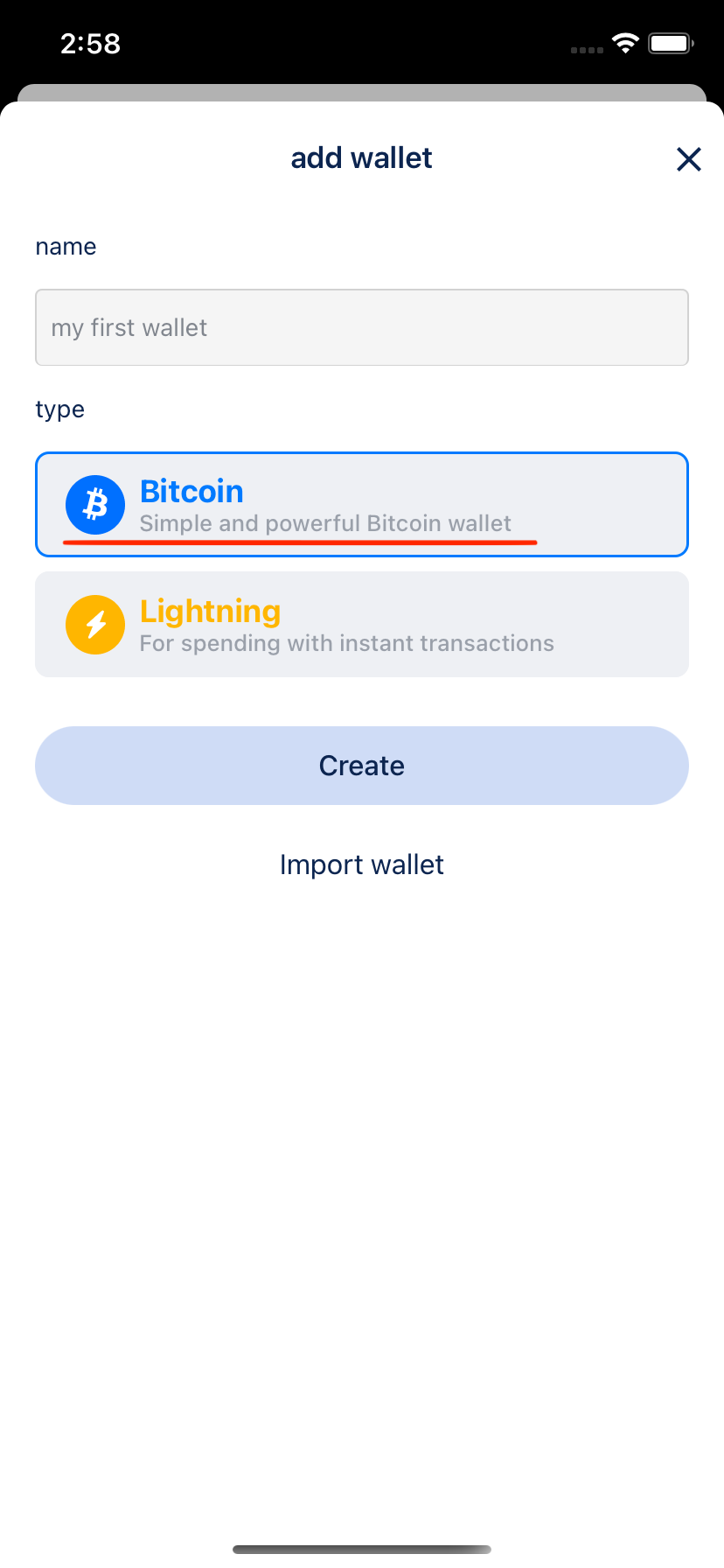 For Bitcoin, click on the Bitcoin button. (If you want to create a Lightning wallet, see this guide.)
You may also name your wallet, or leave the default name.
Advanced options
If you have "Advanced mode" enabled in general settings, you'll see more options for creating the wallet.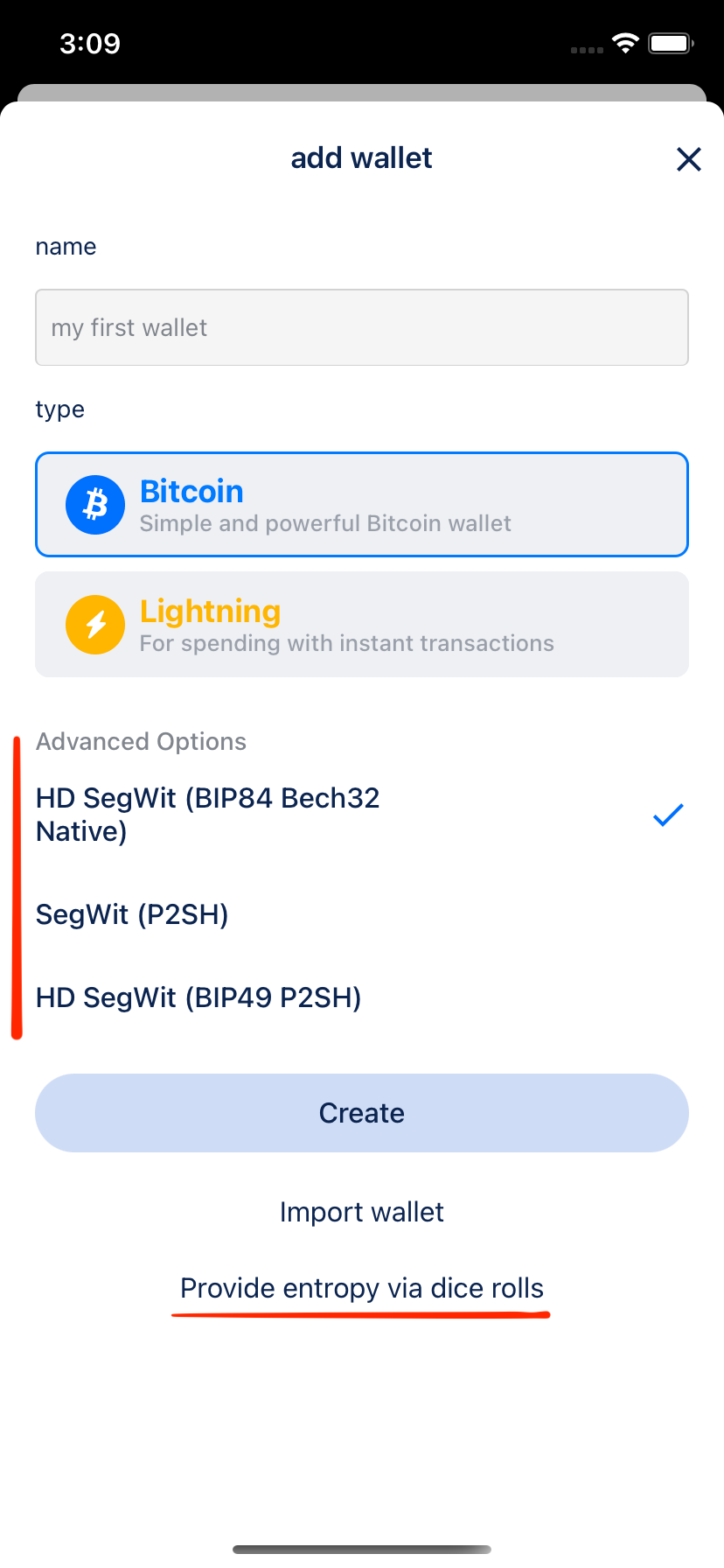 Wallet type
The first group of options is for the wallet type:
HD SegWit (BIP84 Bech32 Native)
???
SegWit (P2SH)
???
HD SegWit (BIP49 PS2H)
???
Manual entropy
BlueWallet supports manual entropy. See here for more details.
When you're ready, you can click on "Create" to make your new wallet.
Importing a wallet
Instead of creating a new wallet, you can chose to import a wallet from another source or a wallet that you've previously created on BlueWallet.
Click on "Import wallet" to open the import screen.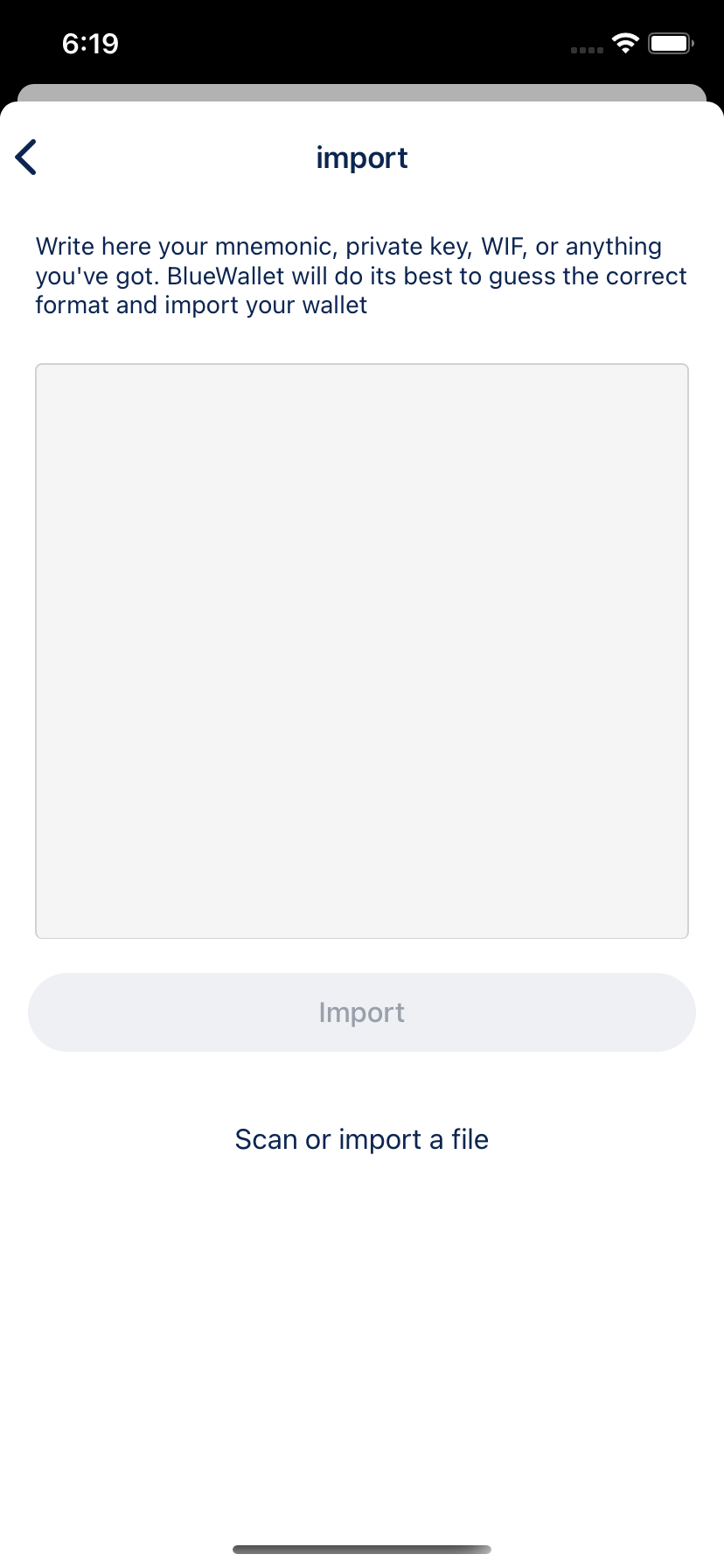 In this text area you can post your: mnemonic, private key or WIF.
Mnemonic
???
Private key
???
WIF
???
??? What else can the user import
After you've entered your import source in the text area, click "Import" to create an imported wallet.
Scanning or importing a file
What is this feature for??? What can you scan? What type of file can you import?